PeCon GmbH – Specialist for Cell and Tissue Culture Systems on the Microscope
Our com­pa­ny is locat­ed in Erbach, Ger­many and is one of the world's lead­ing man­u­fac­tur­ers of high qual­i­ty pro­ducts for live cell imag­ing and micros­cope incu­ba­tion cham­bers ("Stage Top Incu­ba­tor" and "Large Cham­ber Incu­ba­tor"). Our equip­ment enables you to give your cells the envi­ron­men­tal con­di­tions they need for opti­mal growth and analy­sis of cell bio­log­i­cal process­es dur­ing micro­scop­ic observation.
We offer a wide range of pro­ducts to mas­ter all known vital para­me­ters for a suc­cess­ful cul­ti­va­tion of var­i­ous cell types and tis­sues on the microscope.

Incubator XLmulti S2 DARK
The light-tight incu­ba­tor for the Axio Observ­er comes with inno­v­a­tive fea­tures: A spa­cious access over the entire front, a mov­able obser­va­tion win­dow, a more com­fort­able han­dling of the lamp sup­port despite mount­ed incu­ba­tor, an easy assem­bly and dis­as­sem­bly due to cable entries in and below the stage, a flex­i­ble adap­ta­tion to dif­fer­ent micros­cope con­fig­u­ra­tions as well as a con­ve­nient inte­riour equip­ment like a humid­i­fi­er bot­tle hold­er and shelves. An addi­tion­al fea­ture is the illu­mi­na­tion of the inte­ri­or which is avail­abe in the vari­ants Stan­dard (on/off) and Pre­mi­um (dim­ma­ble).
To the product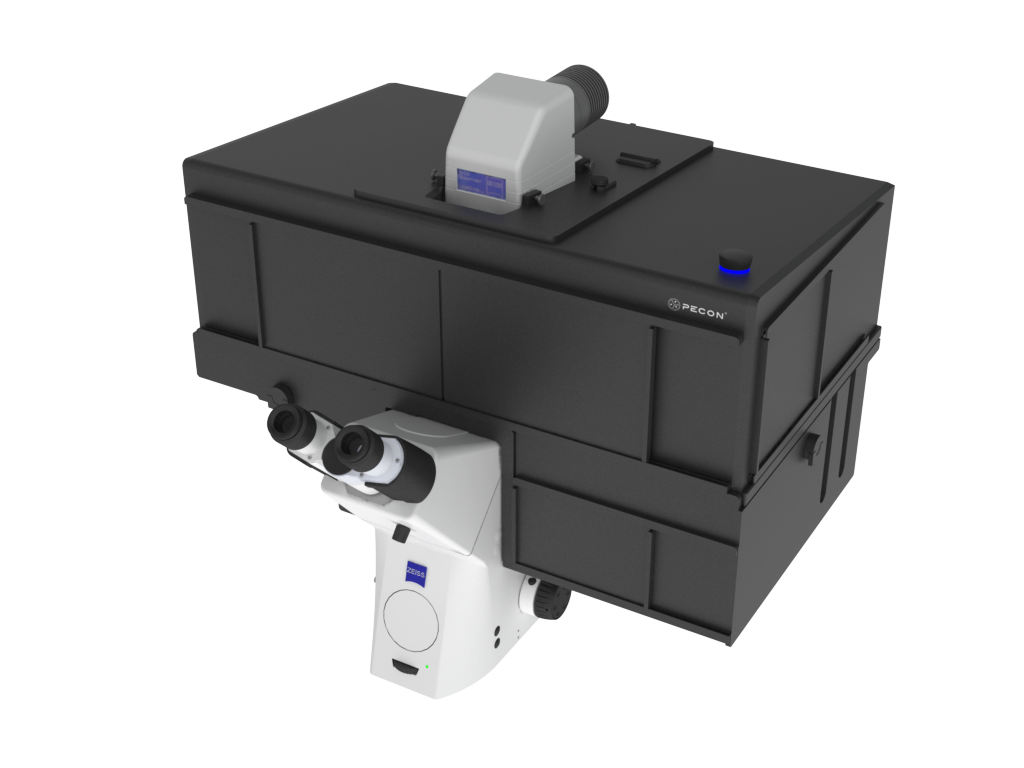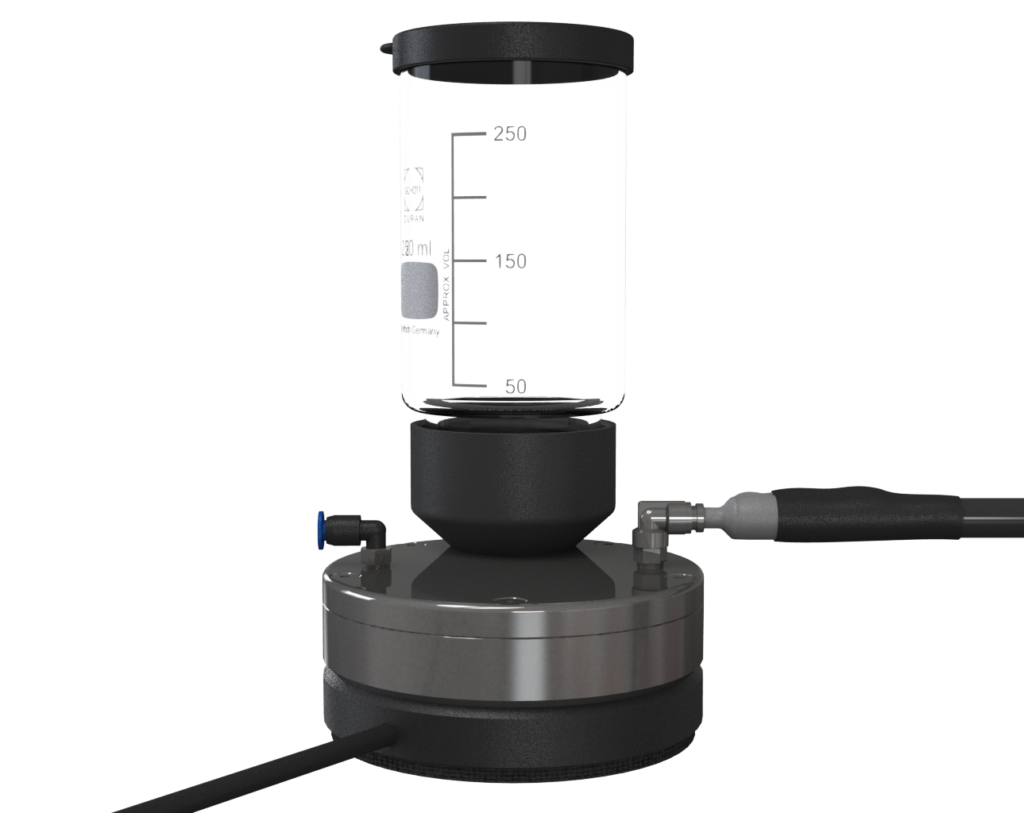 Humidity System 2000
The Humid­i­ty Sys­tem 2000 can con­trol the humid­i­ty of the air inside the incu­ba­tion cham­ber up to 95%rH with­out hav­ing trou­ble by con­den­sa­tion inside the con­nec­tion tube between the humid­i­fy­ing unit and the incu­ba­tion room. Our inno­v­a­tive very flex­i­ble con­troller­less heat­able tube allows this major tech­ni­cal improve­ment. The sys­tem con­sists of a humid­i­fi­ca­tion cham­ber with a heat­ed base plate, a screwed-on water tank and a heat­able tube. A vibra­tion damper is part of the sys­tem as an accessory.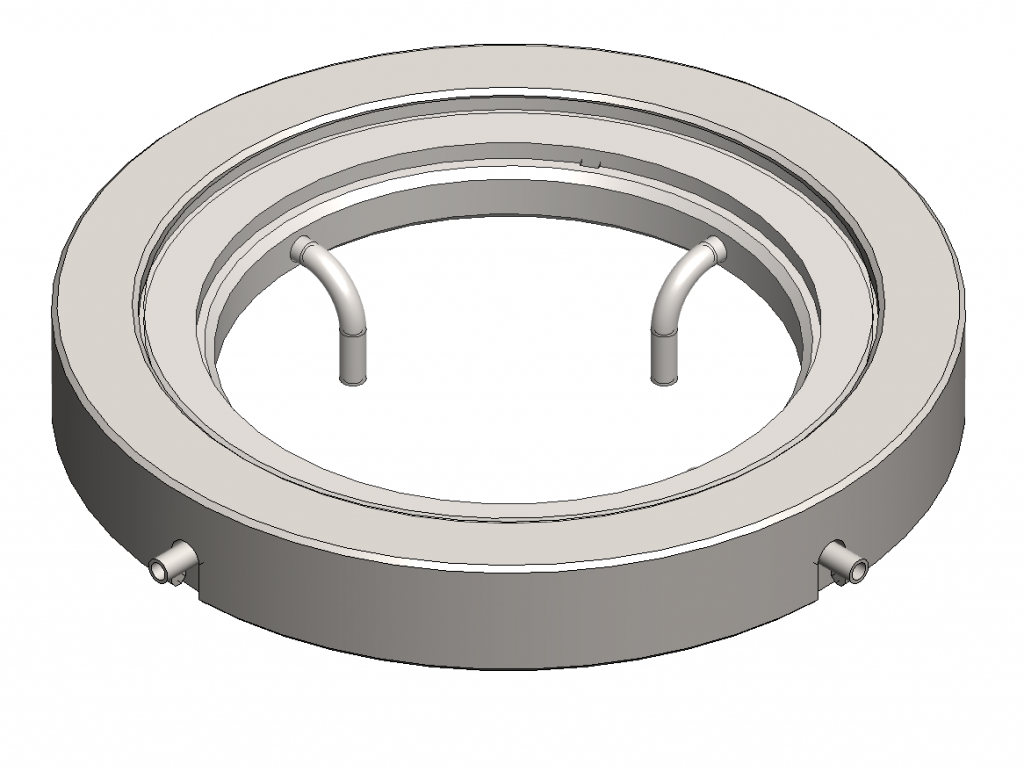 Perfusion Set DUAL (open perfusion) for 35 mm Petri Dishes
The per­fu­sion set con­sists of a cover with a glass insert and a per­fu­sion ring with lat­er­al open­ings and screws for the canal tubes. It enables per­fu­sion appli­ca­tions with 2 inlets and 2 out­lets and is com­pat­i­ble to a large vari­ety of 35 mm Petri dishes.
To the product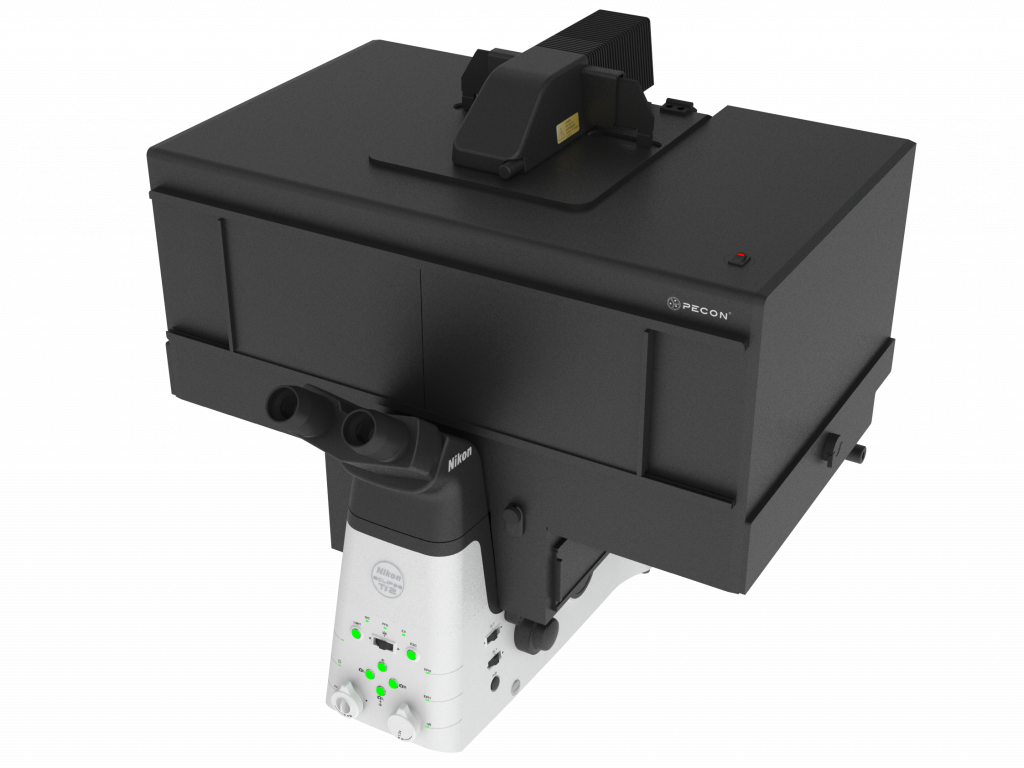 Incubator NL Ti2 BLACK 2000
This new light-tight incu­ba­tor has been devel­oped for the invert­ed micros­cope Nikon Eclipse Ti2-E. Con­struct­ed from black acrylic glass the incu­ba­tor enclos­es the micros­cope, the nose­piece, the objec­tives and fur­ther com­po­nents and enables a con­trolled warm air incu­ba­tion. In addi­tion to the famil­iar incu­ba­tion appli­ca­tion, the incu­ba­tor comes with inno­v­a­tive fea­tures: Silicone-sealed open­ings for the cable feed-through, a mov­able lamp sup­port seal­ing, a one-piece tem­per­a­ture sen­sor cable, an inte­ri­or light­ing and a hold­er for the 250 ml Humid­i­fi­ca­tion Bot­tle inside the incubator.
To the product