PeCon GmbH – Specialist for Cell and Tissue Culture Systems on the Microscope
Our com­pa­ny is locat­ed in Erbach, Ger­many and is one of the world's lead­ing man­u­fac­tur­ers of high qual­i­ty pro­ducts for live cell imag­ing and micros­cope incu­ba­tion cham­bers ("Stage Top Incu­ba­tor" and "Large Cham­ber Incu­ba­tor"). Our equip­ment enables you to give your cells the envi­ron­men­tal con­di­tions they need for opti­mal growth and analy­sis of cell bio­log­i­cal process­es dur­ing micro­scop­ic observation.
We offer a wide range of pro­ducts to mas­ter all known vital para­me­ters for a suc­cess­ful cul­ti­va­tion of var­i­ous cell types and tis­sues on the microscope.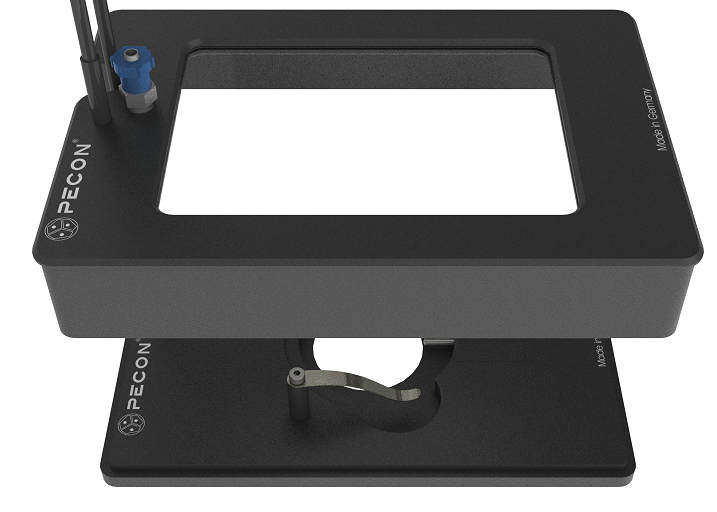 Heating Incubation System XS 2000
This small incu­ba­ton sys­tem is made for the sta­ble heat­ing of many dif­fer­ent cell cul­ture ves­sels up to 60°C. It con­sists of a stage-top incu­ba­tor and a heat­ed plate. Three exchange­able Heat­ed Plates are cur­rent­ly avail­able, depend­ing on the cell cul­ture ves­sel used. The sys­tem is spe­cial­ly designed for the use in Piezo stages: It fits into a cut-out of 128 x 86 mm (mul­ti­well plate) and weighs approx. 270 g.
To the product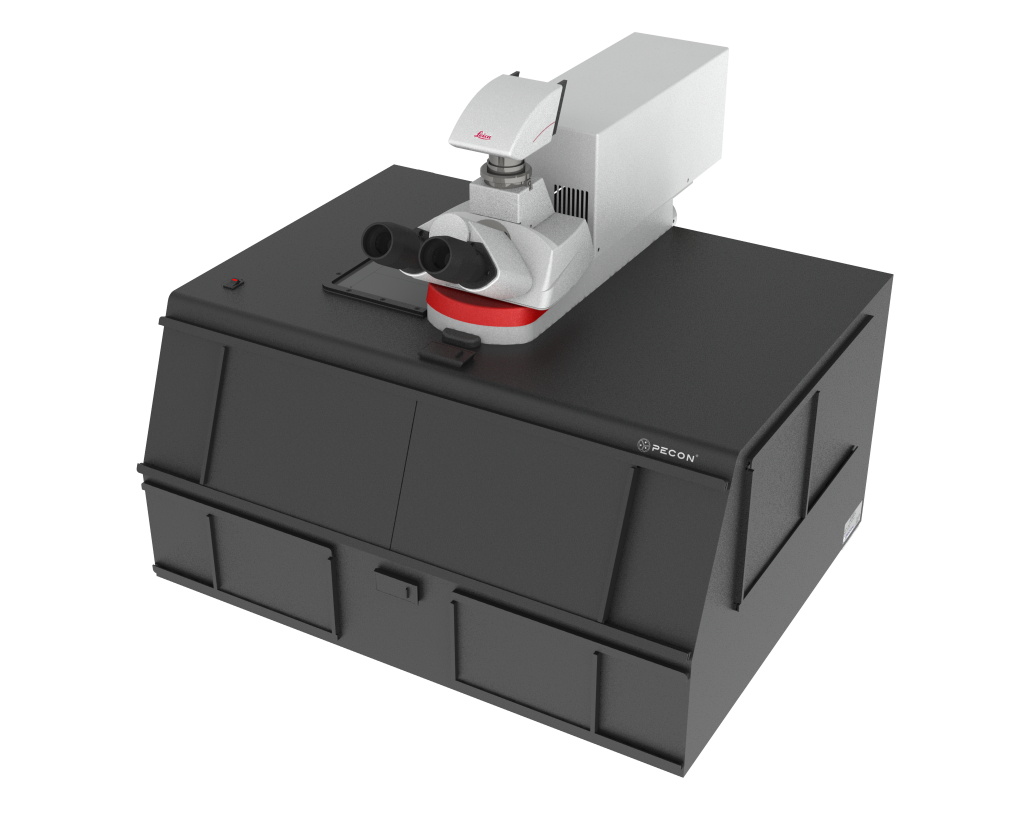 Incubator DM 6000 CS BLACK
The large light-tight incu­ba­tor is made for a con­trolled warm air incu­ba­tion and enclos­es the micros­cope, the nose­piece, the objec­tives and fur­ther com­po­nents. Con­struct­ed from black acrylic glass and equipped with a LED inter­nal illu­mi­na­tion, it is designed for the upright micros­cope Leica DM 6000 CS with SP8. The spa­cious open­ings allow an easy access to the inte­ri­or of the incubator.
To the product
Cooling/Heating Humidity System
The Cooling/Heating Humid­i­ty Sys­tem can con­trol the humid­i­ty of the air inside the incu­ba­tion cham­ber up to 95% rH with­out hav­ing trou­ble due to con­den­sa­tion inside the con­nec­tion tube between the humid­i­fy­ing unit and the incu­ba­tion room. Our inno­v­a­tive very flex­i­ble con­troller­less heat­able tube allows this major tech­ni­cal improve­ment. The sys­tem con­sists of a humid­i­fi­ca­tion cham­ber with a temperature-controlled base plate, a screwed-on water tank and a heat­able tube. A vibra­tion damper is part of the sys­tem as an accessory.